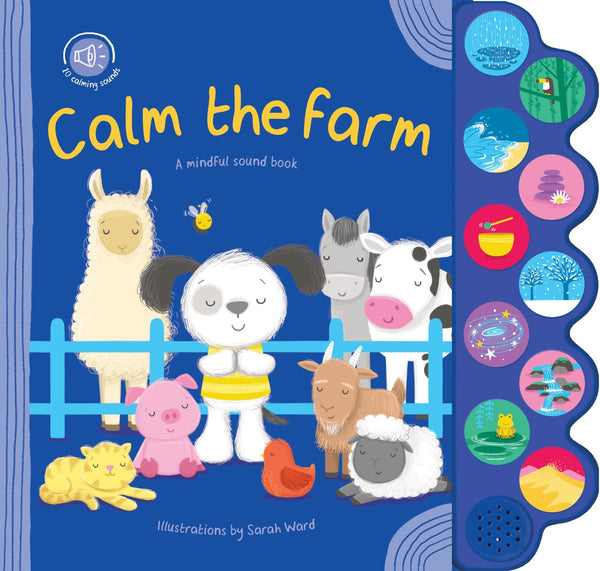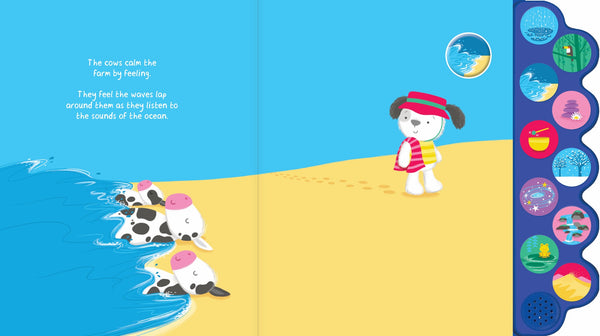 10 Button Sound - Calm Your Farm
ISBN: 9780655219040
Format: PLC with padding (front cover), square backed, self ends, section sewn, with back cover extended to hold sound module
Extent: Cover + 28pp + 10-button sound module
Dimensions: 270 mm x 290 mm x 15 mm
Sypnosis
Children will love this sound book, featuring a fun and engaging story alongside 10 exciting sounds. Calm the Farm teaches children strategies for keeping calm using adorable farm animals and relaxing sounds.
Each book has a story to read along with exciting sounds that correspond with the pages.
10 page shaped board book with easy turn tabs.
Stable board design with colourful and exciting illustrations.
Interactive elements encourage sound recognition and interaction with the story.
Simple and interesting text makes learning fun for young readers, aged 3 years and over
This product contains cell (button) batteries.