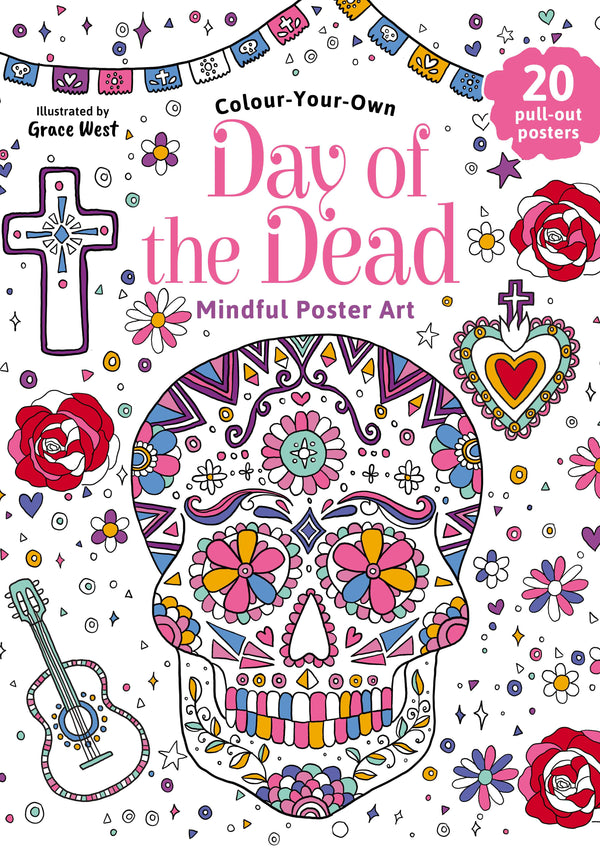 Wall Art - Day of the Dead
ISBN: 9780655222033
Format: Paperback, 4c cover with matt lamination and foil
Extent: Cover + 40pp (one-sided)
Dimensions: 355 mm x 280 mm x 10 mm
Sypnosis
Colour and celebrate the traditions of the Mexican Day of the Dead holiday with this Mindful Poster Art colouring book!
This detailed book is full of lively illustrations and patterns to colour and fill with life.

There are 20 unique posters for you to colour that then pull out easily for you to display wherever you like.
The detailed and creative artworks are perfect for mindful relaxation and sharpening concentration.
Colour classic imagery from the Day of the Dead celebration.
20 pull-out pages to display your art.
Perfect for anyone who wants to relax and unwind!